Services
We go beyond the ordinary and spend most of our time dealing with the extraordinary aspects of true patient-centered healthcare.
Our chiropractic approach is focused on making hands-on therapy work for YOU, rather than forced upon you by some outside force.  Whether you need more time, more muscle work, more joint manipulation, more rehab exercises, more counseling, more stress management, Dr. Cori designs a treatment program that is unique for your needs and is not a "one-size fits all" prescription. Dr. Cori may not fit the conventional model, but her experiences as an Ivy League graduate, former NCAA D1 athlete and a Certified Chiropractic Sports Practitioner with additional post-doctoral training in myofascial release, psychology, stress management, pregnancy and coaching, help to shape her as a practitioner. Please see her bio for more inforomation.
Here's what I can offer: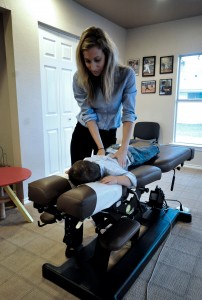 Chiropractic Adjustment
Cryotherapy
Kinesio Taping
Myofascial Release
Nutritional Consultation
Pediatrics
Pregnancy
Proprioceptive and Neuromuscular Reintegration
Trigger Point Therapy
Wellness Coaching
For more information about these services, click here.
And, if you are ready to book an appointment with me, please click here.
Optimal wellness goes beyond the body and includes how you live your life. Understanding the importance of prosperity in relationships, career, finances, health, mind, and spirit actually has the power to heal and propel you towards greater success when you put your awareness into action.

Here's a short list of the workshops and wellness programs I currently offer: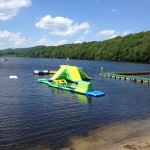 Team Workshops
(Pre) Teen Girl Workshops
Women's Workshops
Small Business Workshops
Customized Company Wellness Programs, including the popular "Lunch and Learn Series" and "How to Manage Stress and Be Healthy."
To get more details about each individual workshop or program, please click here.
Dr. Seyhoon is a dynamic speaker with a passion for engaging large or small audiences of all ages and interests. Her passion for wellness and education are a great fit for any company, group, or organization looking for someone to make an impact. 
Then include the following:
These are a few of the subjects on which I love to speak:
1 Day To Wellness
8 Tools To Live Your Dream
9 Big Mistakes Most People Make With Their Health
All The Right Exercises For Your Back
Chiropractic Care & YOU
Concussions & Brain Trauma
Eat Clean, Lose Weight
Managing Low Back Pain
Headaches & Conservative Treatment
Holistic Spirituality
How To Eat During The Holidays (and not gain weight)
How To Talk To Men
Pregnancy & How To Treat Your Back Pain
Sciatica Strikes!
Sports Injuries
Stress Management
Team Dynamics
The Brain and Spirituality
If you have a specific topic in mind, please contact Dr. Seyhoon directly.
If you would like to book a speaking event now, click here.